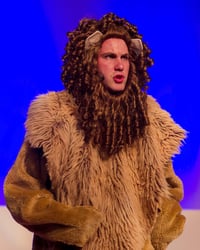 The problem is time. Client meetings rightfully take priority, and you're balancing dozens of other tasks. Strategic planning for your practice gets pushed to the back-burner.
We get it; balancing it all can be exhausting! But waiting too long to build and execute a strategic marketing, communications, and overall growth plan for your practice is a real issue. There are too many firms offering similar services and saying the same thing to the same groups of people. You need a way to stand out from the pack; the future success of your independent practice depends on it.
If this sounds like you, have you considered partnering with an outsourced CMO (Chief Marketing Officer)?

What exactly is an outsourced CMO?
An outsourced CMO, or Chief Marketing Officer, is exactly what it sounds like. You hire an individual or an organization to plan, coordinate, and execute the marketing, communications, and overall sales strategy for your RIA or independent practice.
The outsourced CMO partner works with you and your practice's core leadership team to build out strategic objectives for your practice, develop a roadmap for execution, and analyze data to update and refresh your strategy on a regular basis.
Here are 3 of the main reasons your independent practice should consider an outsourced CMO to help you drive growth and earn more clients.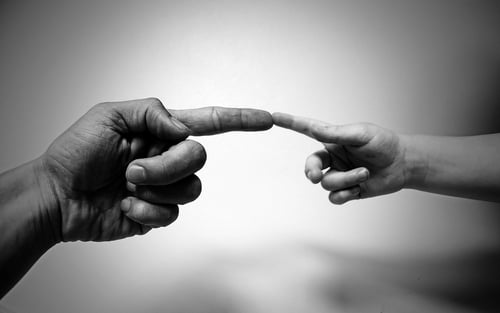 1. An outsourced CMO can help you align your marketing and sales strategy
Marketing and sales teams have traditionally operated in a vacuum. The marketing teams created plans and materials to try to promote the business in whatever way possible. They tried to generate as many leads as possible, and at some point, often without consistency, the lead was introduced to the sales team. The sales teams took on whichever leads came their way, qualified or unqualified, and tried to close the deal.
More often than not, the marketing and sales teams did not have frequent opportunities to interface and discuss what they were doing. Marketers tried to create as many leads with one type of message as possible, and sales tried to close as many deals as possible with another type of message.
We know this is not the right way to do business. Not only is it completely ineffective, it gives your prospects a confusing and poor customer service experience from the start.
Most RIAs or independent practices don't usually have comprehensive marketing and sales teams, but they often struggle with inconsistency and misalignment between what is happening in the marketing and sales process for new prospects.
Most of the time, the financial advisors themselves are the ones spearheading the marketing outreach and bringing the prospect through stages of the sales process. Sometimes the steps are consistent across the firm, but oftentimes advisors are operating on an island.
One advisor may be waiting for referrals, while the other advisor takes initiative and performs outbound sales calls. One advisor sends a prospect a detailed follow up with next steps after the consultation or discovery meeting, while another is unclear with the prospect about what to expect in the next stage.
This is obviously not ideal for the firm. Even if all of the financial advisors are top salespeople and super driven to attract and engage new prospects, prospects will not receive an adequate, high-level of customer service if the messaging and communication is mixed along the way.
And we all know how demanding prospects are now compared to past generations. People expect white glove customer service from all of their providers, across every industry, and they know how to find another solution if it isn't found at your practice.
The beauty of an outsourced CMO, especially an individual or agency with financial service industry expertise, is that it can view and analyze the entire prospect and client journey in a holistic, all-encompassing way.
When initially partnering with an outsourced CMO, expect to answer the tough, strategic questions like:
Do we have a consistent, unified messaging strategy for the type of prospect we are trying to attract through marketing efforts?
How do we utilize automation and the right sales tools to properly nurture prospects through steps of a sales process that is consistent across all staff members in the firm?
What types of sales collateral or materials are needed to assist advisors in their work with prospects? Are these materials consistent with what attracted the prospect to reach out in the first place?
How are we regularly and frequently connecting with current clients in a unified way to foster referrals that support our marketing and sales efforts?
How do we regularly track data and analyze other metrics so we are measuring our ROI (return on investment) and revising our marketing and sales budget as needed?
The truth is, your current clients benefit greatly from the financial planning, wealth management, and investment management services you provide. Your prospects will too.
An outsourced CMO can help your firm establish and execute a strategic marketing and sales roadmap, allowing your prospects the same type of experience your clients receive on a day to day basis.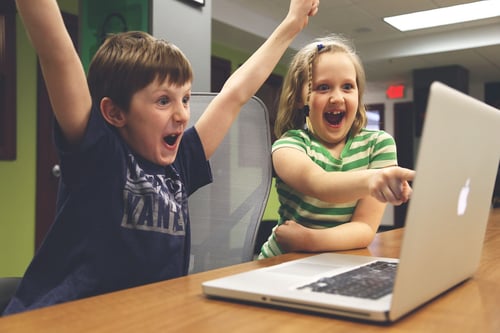 2. An outsourced CMO understands how to train RIA team members in using lead-generating and sales-enabling technology platforms
An outsourced CMO can build a roadmap for unifying messaging, marketing, and sales efforts.
What digital tools and materials are necessary for this to happen? If the RIA's team members do not know how to use the tools, don't understand when to share the materials, or go untrained on the fancy new technology platform for months and months, can you really argue that they are making an impact? We say no.
An outsourced CMO for your financial advisor practice provides training on the latest platforms so that the RIA team members can use it with confidence and success. It's not about coming in with razzle dazzle, amazing the financial advisor team with knowledge of marketing and sales, throwing out a number of industry specific buzzwords and acronyms, and then leaving the team high and dry.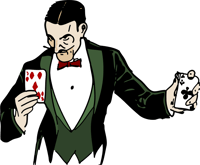 The typical marketing agency sometimes feels like more of a magic act than a sustainable, life-giving partner who can help grow your business over time.
You need to be taught to fish, not just to be fed until the original statement of work ends.
Let's get into the specifics.
A. The right outsourced CMO knows which technology platform and digital tools will work for your independent practice.
They are experts with the technology, inside and out, and understand which parts of the platform can maximize each step of your sales process.

B. The right outsourced CMO knows that a "one-size-fits-all" training approach is not effective.
So much has evolved on the adult training and development scene over the last decade, and gone are the days of everyone sitting and reading the same documentation or watching the same hour long webinar.
Training sessions should be varied in format and delivery, acknowledging that the staff members are heterogenous in their learning styles and at different comfort levels when it comes to technology.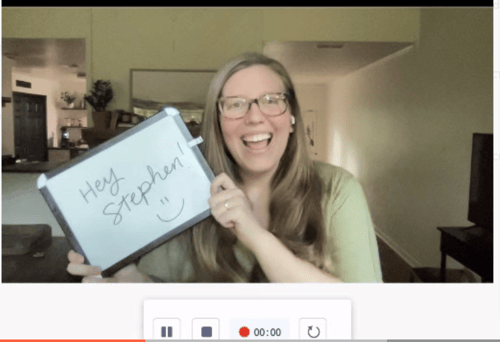 A Craft Impact marketing and sales strategist teaches advisors how to use video as a key part of the sales process - simultaneously demonstrating best sales practices and conducting technology training.
C. The technology trainings can teach your RIAs' team members best practices for marketing and sales at the same time.
Have you ever sat through training on how to use a new technology platform when the trainers have no idea about your business or how the tools are actually going to be used by you?
This is not uncommon. Most technology professionals and trainers are in their role because they are good with technology - not because they understand marketing and sales.
An outsourced CMO can train your financial advisors to use the tools to achieve your marketing and sales goals. It's not just how to use the tools themselves, but directly how to use the tools in a way that support key parts of your business.
For example - rather than just discuss how to use sales emails sequence "follow-ups," the outsourced CMO can demonstrate best practices for sales in the financial services industry when teaching your advisors. The training is dual-focused: your advisors are learning the tool and also learning the trade, at the same time.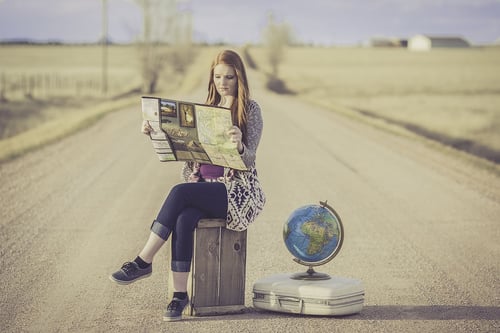 3. An outsourced CMO with financial industry expertise can help provide overall strategic direction for your independent practice
You wouldn't leave an executive team member like your Chief Marketing Officer out of the loop with important RIA decisions, would you?
Of course not.
You expect the CMO to contribute in developing the overall strategic direction of your practice, and you value their feedback and thought leadership.
That's why you hired them!
An outsourced CMO is no different. This is the key differentiator between hiring just another marketing agency, and an individual or group with financial industry expertise. Not only do they understand how to drive marketing and sales efforts to help meet target RIA revenue goals, they can provide consultation on what those goals should be.
A typical marketing agency can create compelling materials, help with the sales process, and even create content marketing plans to target a specific audience. An outsourced CMO for your financial practice can do all of these things, but also provide tremendous value in helping you with strategic consultation and the "big questions" when running your RIA.

It's time to stand out from the pack and grow your practice with an outsourced CMO
Partnering with an outsourced CMO can be a game-changer for your RIA or independent practice, especially if the individual or agency has expertise in the financial services industry.
After all, don't you want to work with someone who can speak your language?
If you are looking for an agency to provide strategic guidance in setting the direction of your practice, hoping to align marketing and sales objectives, ready to adapt and train your advisors on the latest and greatest digital marketing and sales tools, or all of the above, consider setting up a consultation with Craft Impact.
We work with independent practices and RIAs to develop customized marketing plans, aligning marketing and sales efforts, and working with your leadership to grow your practice.
Related Tags
Financial Advisors
,
SEO
,
Client Communications
,
Email Marketing
,
Reporting & Analytics
,
Social Media
,
Messaging
,
Website Design
,
Video Marketing
,
Branding
,
Sales Collateral