Get ready for something different
Our initial conversation will be focused on understanding your business, goals, objectives and existing obstacles. Rather than jumping straight into what we do and how we do it, we want to learn about your needs first. We may or may not be a good fit to partner together - but given our network and experience, we're confident we can share ideas and point you in the right direction.
Some promises for this first chat:
We're going to be efficient with our time together by laying out some preliminary questions ahead of time
We're not going to try to sell you anything
We're not going to talk about ourselves the whole time (an agency that doesn't pitch services right away? Imagine that!)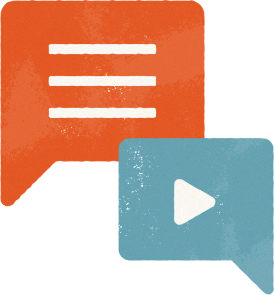 Drop us a note here or use the calendar below to schedule some time.