You're a financial advisor, not a marketing expert. You realize the right messaging, digital marketing and strategic communications can help grow your business, but how do you know you are hiring the right agency for your practice?
We understand there is a lot of risk in hiring a marketing agency. Finding the right partner that you can trust is a difficult process, and it is tough to find a firm that has industry-specific expertise. Making the wrong choice is not only costly, it's a waste of your valuable time.
Here are five key questions and our recommended answers to help you sift through the sales jargon and evaluate your next marketing agency proposal. Don't settle for some dime-a-dozen firm who cannot answer these questions with confidence and transparency. You and your practice deserve a dynamic partner who can truly help enable your business growth.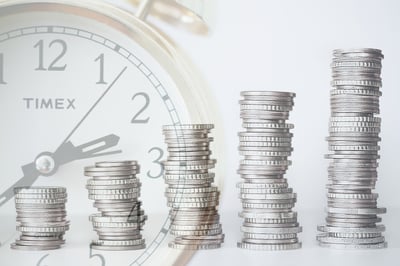 1. What is our timeline for ROI (Return on Investment)?
A partnership with a marketing agency is not inexpensive. You deserve to know the expected timeline for Return on Investment (ROI). When does the marketing agency expect that you will see the impact of your partnership and how you know that the process is working?
The Craft Impact Answer:
Supporting revenue growth is the primary function of marketing, isn't it? Our approach to marketing is different because to us, marketing should be focused on empowering the sales team. This is how we prefer to work - marketing strategy and tactics, with a sales mindset.
To answer the question more directly - like any investment in your business, there is an input, and you will most likely expect a certain output. We understand that.
Put marketing work into two categories: operational and revenue generating. Not all marketing can be revenue generating; there will always be marketing tasks that your business simply has to execute. Our clients solve for this with in-house employees.
The Craft partnership in terms of revenue generating marketing is two-fold:
Strategy work to provide a roadmap and prioritize those marketing activities that can be accomplished with an entry level or mid-tier employee, and
Sales enablement marketing - this is the marketing work that you can tie directly to net new revenue in your business


Short-term: we like to prioritize "quick wins" and embrace any opportunities for "low hanging fruit" when we start working together. Oftentimes this means better, or more, marketing to your existing client base or existing contact list.
Long-term: we embrace the inbound marketing methodology as a HubSpot certified partner agency
We address the ROI question by placing it in the second bucket: your practice's long-term sales enablement strategy. The truth is that it could take 3, 6, or even 9 months before we see a consistent flow of qualified leads turned around into clients and an "x" amount of tangible financial benefits for your practice.
Inbound marketing and execution involves a number of different variables that take time to gain traction before delivering measurable results. We need to build the infrastructure to both attract and convert leads, and we also need to put tools in place so we can adequately track our success. Time to ROI depends heavily on where you are today - are we starting from Ground Zero, or what marketing programs/progress do you already have that we can leverage?
Within the first 90 days, even without proper reporting tools in place, you will be able to see if our efforts together are gaining traction. From there, we've seen ROI with inbound marketing be realized anywhere from 4-12 months. Remember that good inbound marketing is a long-term strategy, not a quick fix.
We help you create the processes and systems to establish concise and compelling messaging, sustainably grow your audience, turn your website into a marketing asset, convert website visitors into qualified leads, and leverage marketing automation to save your team time and effort.
2. How will you help us differentiate our messaging from competitors, specifically in the financial services industry?
This is a great question that should be discussed early in the process. As a financial advisor, you will see competitors in the industry using similar types of language, and it can seem like they are all using the same type of messaging "script." Before you decide to formally partner with your new marketing agency, you deserve to understand their framework for helping your practice stand out from the crowd.
The Craft Impact Answer:
Effective messaging is not about finding a unique set of words completely different than what is being used in the industry. In fact, being "too unique" can run the risk of complicating and confusing what you strive to communicate.
The power of language can be measured based on how well it motivates, inspires, and engages its audience. Successful messaging is about prioritizing your clients' perspective and crafting the words in a way that resonates with them. Compelling and concise language is the key to dynamic messaging, the kind that speaks directly to your customer and calls them to action.
We use StoryBrand as a tool to clarify, simplify, and unify your messaging as a practice. StoryBrand places your clients as the "heroes" of your company story - what problem do they have and how do you help them solve it? By diving deep into the minds and hearts of your clients, we can create an effective messaging strategy that propels your business forward.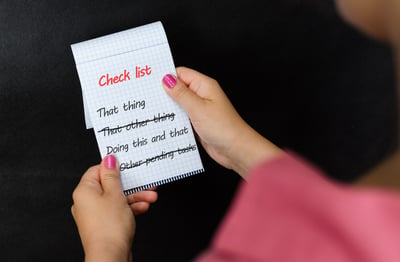 3. How will you help us prioritize what is most important in our overall marketing strategy?
Time is a business' most precious resource. You need to know what the timeline looks like for your marketing strategy and plan, and most importantly, how the marketing partner agency will decide what to prioritize.
Although you will be involved throughout the process, there is certainly an element of trust in this type of partnership. You can ask for a comprehensive roadmap, but most of the specific details and priorities will be fleshed out after the contract is signed.
Asking this question will give you a better sense of how the marketing agency thinks and its general philosophy on how to determine what is most important to your practice.
The Craft Impact Answer:
Similar to the question above, our answer really flows from the StoryBrand process - what materials or resources will best resonate with the client and speak directly from their perspective?
For example, we often partner with clients to revamp or reimagine their current marketing materials. These materials come in many shapes and sizes, and the overall quality is often poor. While it would be fantastic to eventually rebrand and redo everything, it is important to figure out which pieces we need to elevate to the top of the list.
How do we generate results for you and your team, enabling and optimizing the work that you're already doing? We need to determine what will be the best use of our time, right now, to call customers to action.
Let's consider that your business has a Services page that describes all of the different things your financial practice offers to clients. It gives a quick summary of your services, but does it really speak to clients? Even if it's high quality and aesthetically pleasing, the short answer is no. It is something that is told from your business' perspective, not from your client's point of view.
In addition to the core pages like About Us, Services, Methodology, Contact Us, etc., many times we push our clients to think about materials that prioritize the prospect and his or her challenges. As an example, this effort could turn into a "Client Success Map" or a "Client Challenges Map." These are developed in an effort to fuel your sales team, as sales collateral pieces they can send to prospects during the sales process.
A Client Success Map uses 3-7 steps to succinctly describe how your client will find success in your financial advisor practice. It is crafted from the client's perspective: how will this company solve my problems and what will the process look like?
A Challenges Map considers all the possible challenges that you clients may be facing and presents them in a concise and compelling way. Similar to the Client Success Map, the Challenges Map is effective because it speaks directly to the client.
It all comes down to what will best serve the client in motivating, engaging, and inspiring them to take action. When your philosophy is to put the client's thoughts, attitudes, and problems first, it becomes very clear which resources and materials will be prioritized throughout the partnership.
4. We're not selling carpet. How do we know you actually understand the complex nature of the financial services industry?
The financial services industry is uniquely complicated and certainly not for the faint of heart. This business is compliance heavy with complex rules for how to interact with clients, which types of marketing tactics can legally be employed, and an ever-changing landscape of new regulations that are being implemented.
You can't spend 6 months trying to get your marketing agency up to speed with the business. You deserve to know if they have the experience to hit the ground running from the start of the formal partnership.
The Craft Impact Answer:
Our answer is simple. We come from this industry. We have dedicated experience working in financial services with dedicated professionals who have been financial advisors. We know the ins and outs of the rules and regulations, and we are committed to navigating any changes so you don't have to add it to your plate.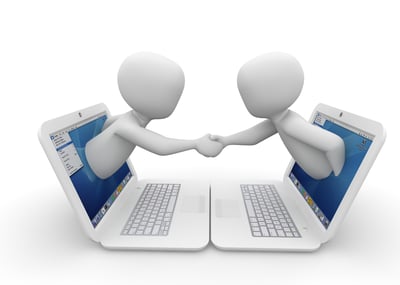 5. What is the minimum length of our initial contract with you?
The initial contract length is an important part of your decision-making process. How long do you need to commit and how much flexibility do you have if things aren't working out? This is a key question when evaluating a potential new marketing agency.
The Craft Impact Answer:
We ask for a 90 day commitment. After that, we switch to a monthly agreement.
We need time to deepen our relationship, to truly understand your practice and your client base, and to get traction with our messaging strategies and content delivery. We believe the initial 90 day agreement gives us time to create the foundation for the future and provide tangible deliverables for your practice. As stated above, you will know within the three month initial period whether or not the work we're doing together is a worthwhile investment for your business.
After the first 3 month contract, we work on a rolling 30 day basis with monthly renewals. We have monthly board meetings to discuss how things are going and make revisions to our strategy if necessary.
More on why we do it this way: we've been partnering with businesses like yours since 2014 and over time we've found that if you don't want to work with us, or if we don't want to work with you, any longer - that's business. Things happen. If you feel like we're not offering value in our work together, you're going to fire us anyways. Then what? Will we get our attorney involved to chase down a marketing fee for the remaining X number of months? Absolutely not. We're not interested in holding anyone to a 12-month contract if it wasn't a good fit.
On the flip side, we are vetting you and your team just the same. We know in good detail what type of team, and what type of mindset from that team, is required for us to have a big impact on your business. If we feel that the partnership is no longer a good fit, we will end it. This way, both sides are free to find alignment with other companies.
(Coming soon) - "How much do you guys charge?" is probably the most common question we get from financial advisory practices. The answer of course is, "it depends." It's such a good question that we've developed an entirely separate resource to explain cost ranges of our Growth services. Stay tuned for more, or send us a note if you have a specific question about Growth marketing costs.
The Craft Impact Way
If you are unsatisfied with how your current marketing supports sales results at your firm, or you are just curious about ways you may be able to grow your business with the right marketing partner, we invite you to schedule a consultation with us.
It's about time you worked with a company who can answer the tough questions and achieve concrete results for your practice.