A New Inbound Marketing Plan
Despite having limited resources, Wakely Actuarial knew that the longer they put off updating their website and marketing strategy, the more they'd fall behind their competitors. Craft Impact's team of inbound marketing specialists partnered with Wakely Actuarial to create a new website and develop a strong inbound marketing strategy that would help the company continue to grow.
Step 1: Website Redesign. The Craft Impact team reviewed existing website content and researched competitor websites to develop an updated website that not only had a more modern look and feel, but would also help current and potential clients understand the services Wakely Actuarial offers and educate them on the actuarial industry in general. Technical language was simplified and turned into content that would resonate with potential buyers.
Wakely Actuarial Website
Before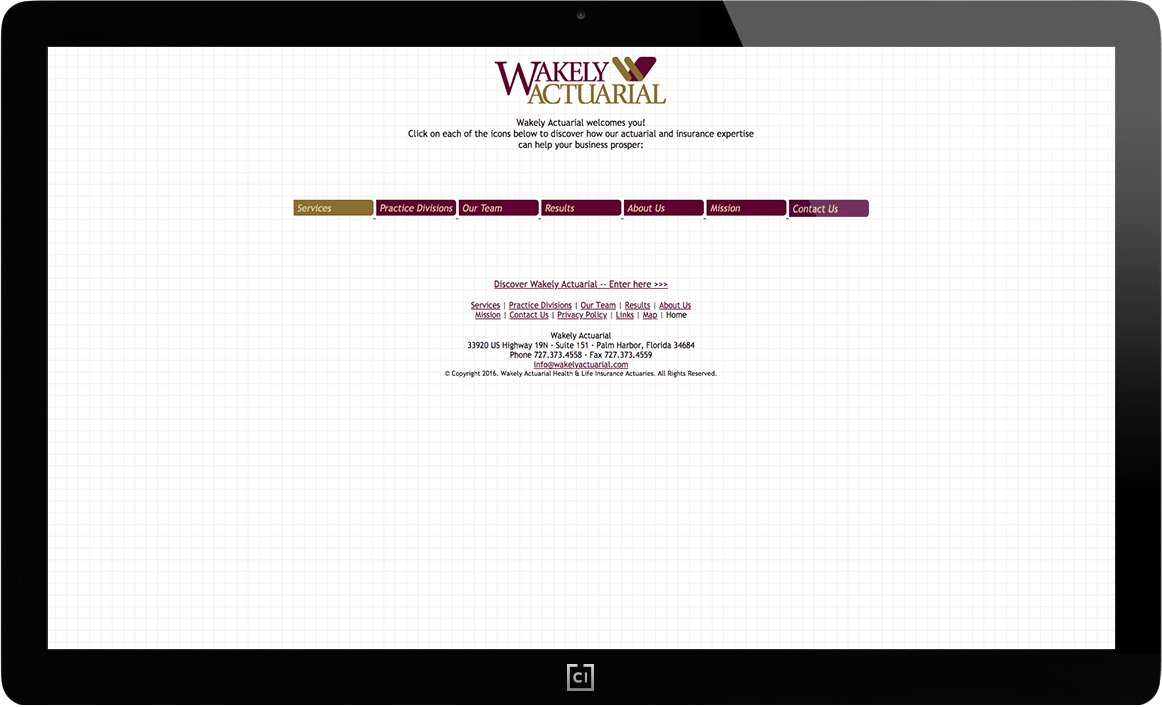 Former Wakely Actuarial Homepage
After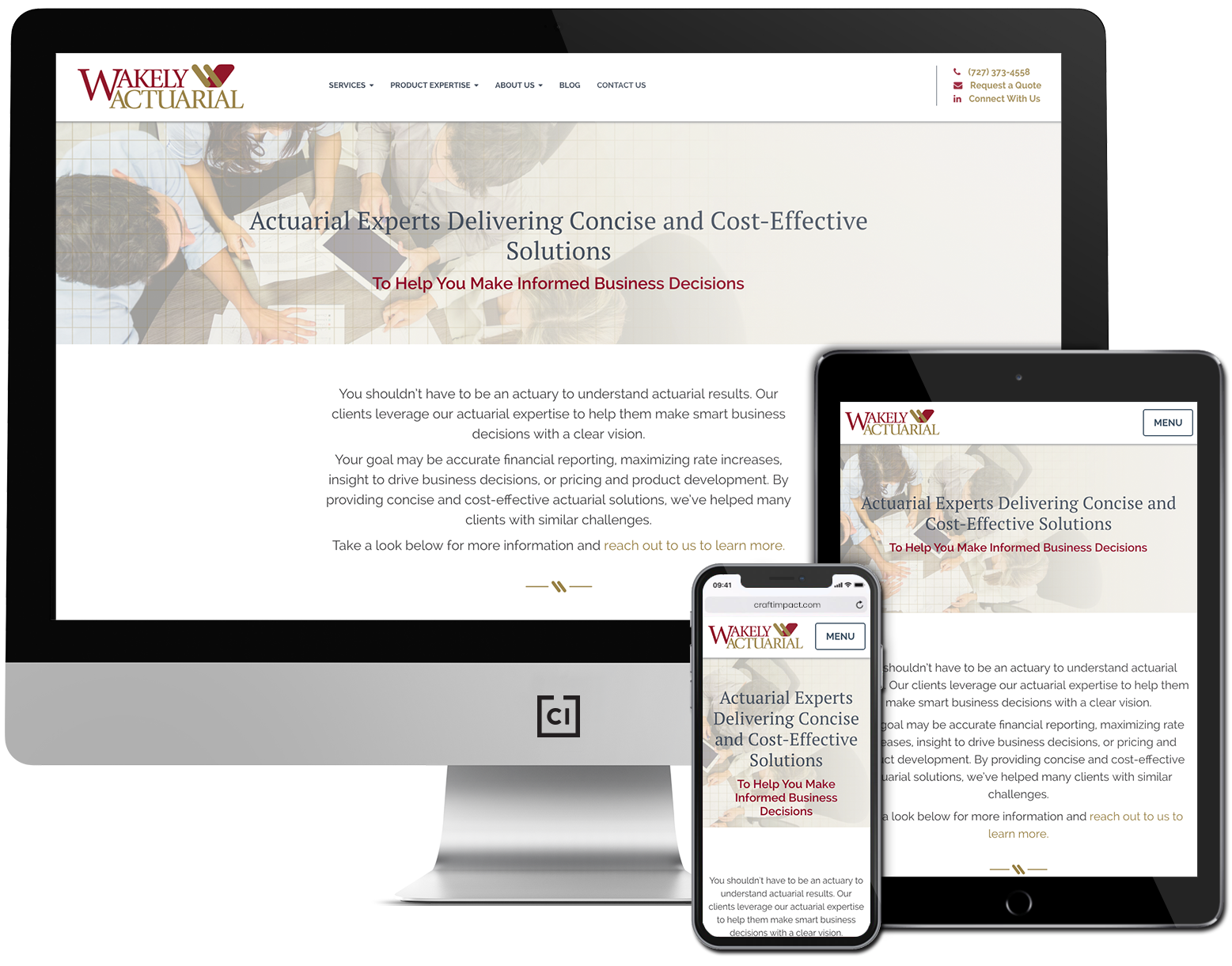 Updated Wakely Actuarial Homepage
Before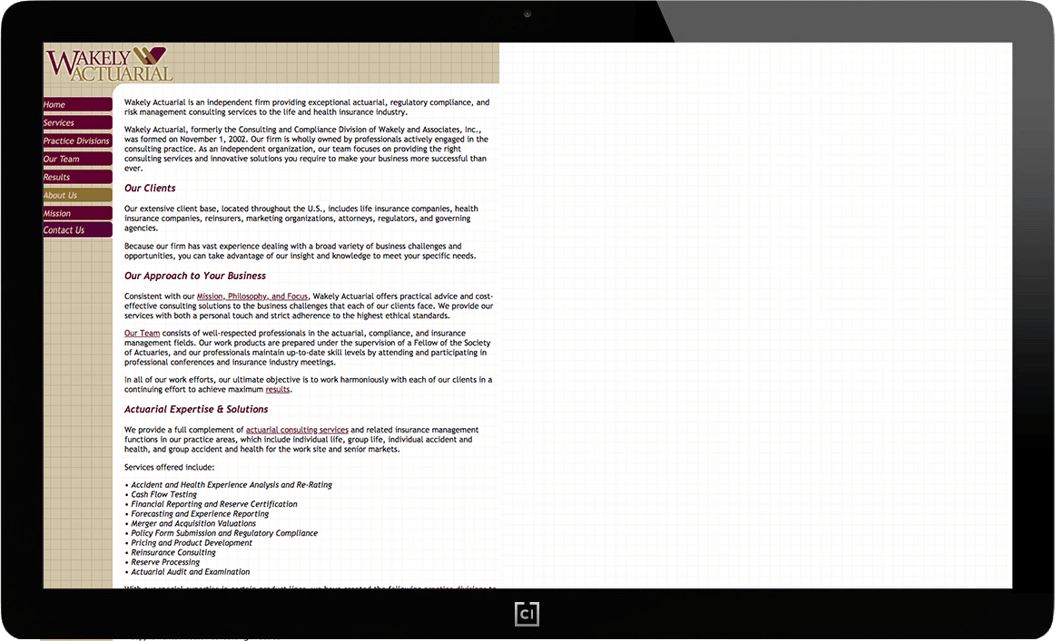 Former Wakely Actuarial About Us Page
After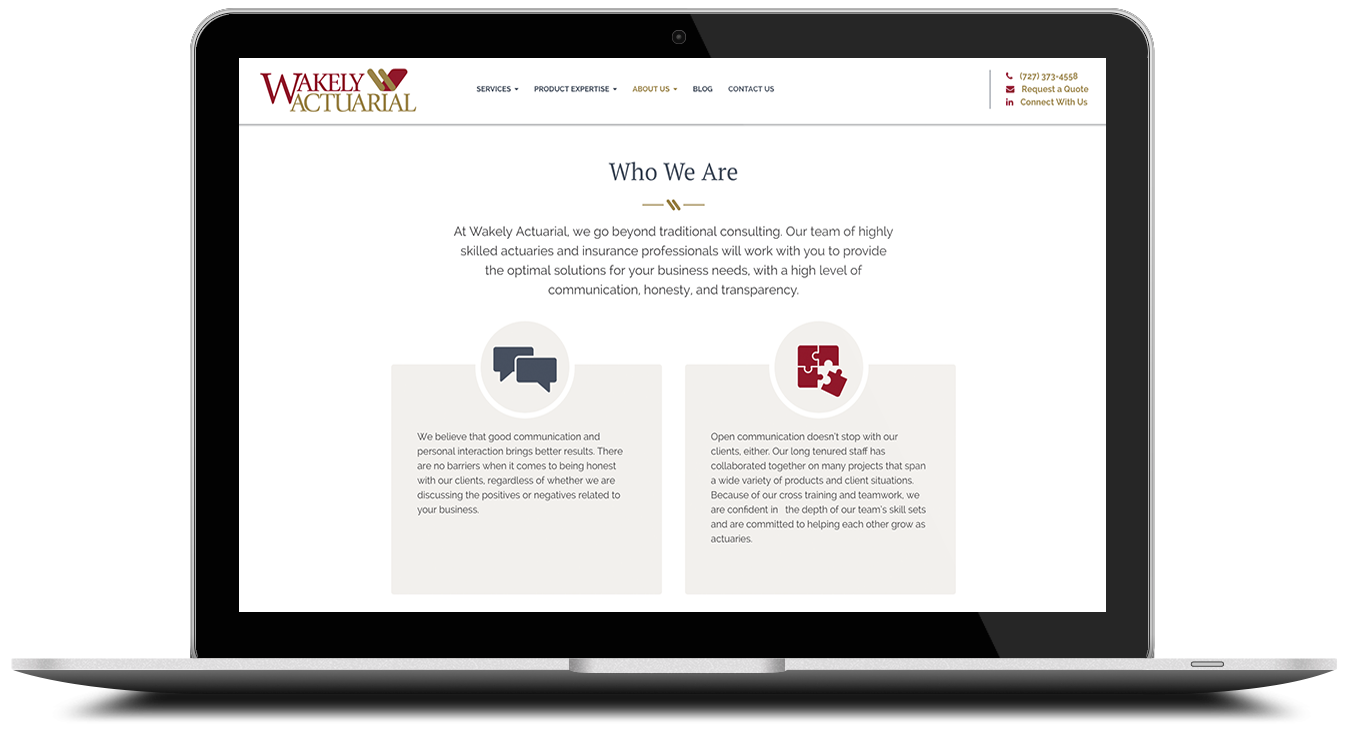 Updated Wakely Actuarial About Us Page
Step 2: Implement a Sales Strategy. When Wakely Actuarial came to Craft Impact, their sales strategy included referrals and networking, but no central database to keep track of their prospects. Instead of disjointed, individual spreadsheets, Craft Impact worked with the company to implement a user-friendly CRM to log all sales activity and stay organized on following up with the contacts they want to stay in front of.
Step 3: Launch an Inbound Marketing Plan. Craft Impact worked closely with Wakely Actuarial to devise an inbound marketing plan that was tailored to their needs, including blogging, email newsletters, conference communications, and social media.
Research indicated that Wakely Actuarial's audience was most likely to engage with the company on LinkedIn, so their social media plan focused solely on this channel. Craft Impact helped optimize both company and employee pages and created a strategy for posting consistently and increasing engaged followers.