Introducing a new way to approach marketing and sales...
The Inbound Marketing Methodology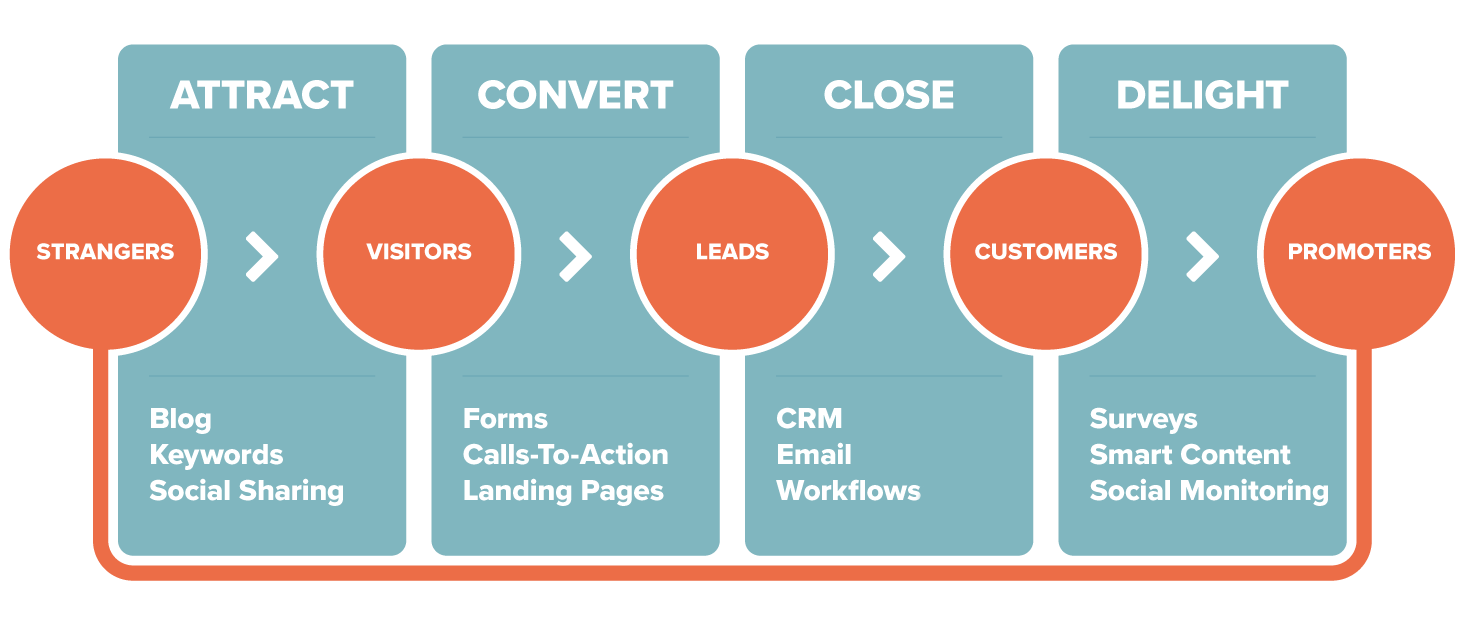 The Inbound Marketing Methodology applies four stages to the buying process: Attract, Convert, Close, and Delight. Customers move through each of these stages as they become aware of an issue/need, evaluate alternatives, and choose the best solution.
Leveraging the Inbound Marketing Methodology, your digital messages are crafted to meet your consumer where they already are.
You can also think of this as "on demand" marketing. Using a mix of relevant information that is tailored to your ideal client, your prospects will find you to be the expert they are looking for, developing trust and delight as they work their way down your company's sales funnel- from visitors into leads, leads into customers, and customers into evangelists.
Let's dig in to to each of these stages - Attract, Convert, Close and Delight.