The popularity of online video content is growing. On websites and social media, video content sees higher engagement than pictures, and can be easily shared for increased viewership and reach.
Businesses across industries, including construction product suppliers, can capitalize on this trend by incorporating video into their marketing strategies. What's more, it doesn't have to be time consuming or expensive.
Let's look at a few ways you can start to see some traction with video, without the intimidating upfront costs. Incorporating effective, powerful video into your marketing may be more within reach than you think.
Video Popularity - Quick Stats
YouTube is the second most popular search engine, only behind Google.
More video content is uploaded in a month than network television has produced in the last three decades.
In 2021 it's predicted that 82% of internet traffic will involve video.
Getting started
A recent video marketing workshop hosted by Nextiny Marketing shared how easy it is to utilize video with these free or inexpensive tools:
Video marketing for B2B businesses certainly does not have to be hard to implement, expensive, or overwhelming. Let's take a look at a few more tips to consider before you get started with video marketing for your B2B business.
When seeing is believing...
A fun way to get started with video marketing is going on site for a project video to showcase a finished product and how it helps your clients. If your product is technical or visual in nature, video can be hugely helpful in increasing understanding and inspiring an audience.
See the below video from our client PermaTrak. The video purposefully showcases the greater greenway and trail system in Tampa, FL where its precast concrete boardwalk system is used on greenway crossings. This video had two goals: to show users enjoying the PermaTrak product, and to encourage local and regional agencies to share the video, increasing exposure across new audiences for PermaTrak.
Show how your product adds value to peoples' lives
Your product has purpose and impacts the lives of people who use it! While videos are great for educating, sharing technical information, and showing the final product, it is also an impactful way to show how your product is enjoyed by people.
A great example is Anova Furnishings. We love Anova's homepage, where they host a video displaying how their outdoor furnishings add value to peoples' lives. This is a more emotional take on a product that isn't necessarily emotional in and of itself. This type of video draws people in, differentiating your product from others in the minds of your audience.
Eliminate uncertainty about your product's installation process
The purpose of the below video is to demonstrate the construction process in a visual format, with an emphasis on showcasing how easily the product is installed. One of the main takeaways for prospects is how straightforward the installation process can be. Your prospects will engage with this type of video, as it shows them how the product really works in the field.
Produce for short attention spans
"How long should my video be?!"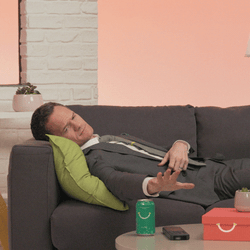 We won't get too far into the studies on video analytics, but keep in mind - it's 2019 and people have very short attention spans. For information that cannot be succinctly explained in written form, people tend to prefer video over a long page of text.
Try keeping videos around two minutes in length to ensure you capture and keep the viewer's attention. Learn more about the data behind video length from our friends at Wistia.
We created this short animated video for our client, Riverhawk Industrial Supply, to announce their rebranding. This video communicates their message, shares their value proposition, and showcases their top dealer brands in less than 40 seconds, which is perfect for maintaining viewer attention.
Don't forget to build in some text
Incorporating a bit of text in your video can be helpful to visually break up the content and highlight key points. For example, with how-to videos, consider including short numbered text takeaways to highlight the specific steps the video is outlining.
Including text is also useful for videos that autoplay without sound, as often occurs on mobile devices and on social media platforms like LinkedIn and Facebook. With text, the viewer can still get the key messaging of your video, even when watching without sound.
Launching a video strategy can seem overwhelming, but with a little planning, it's achievable for any company. Strategic video marketing leads to more product awareness and audience engagement, which can pay off in dividends.
Ready to get started? Request a free video marketing audit or set up a time to discuss how to utilize video for your business.
Photo credit: Geda Construction